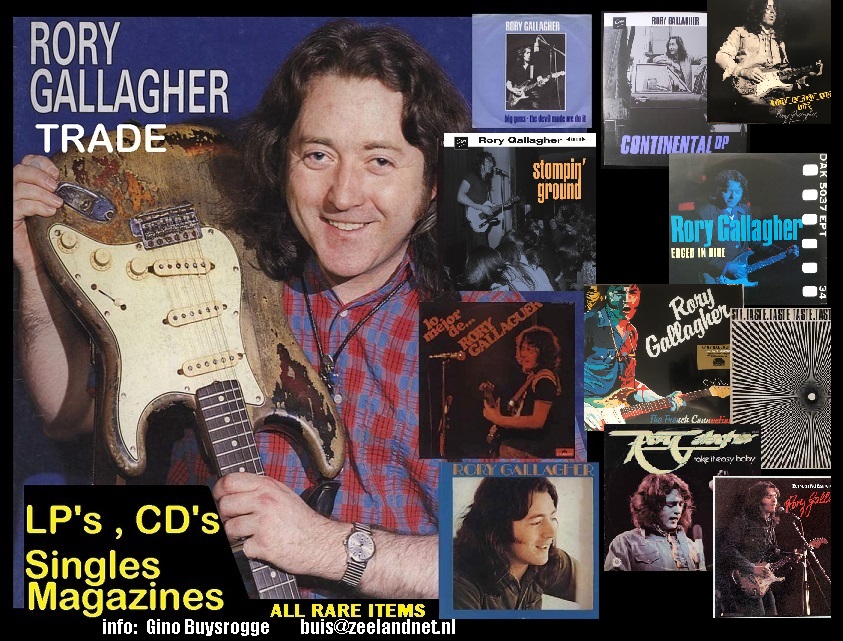 On this webpage you can see lots of Rory Gallagher items I've been collecting for many years. These are my 'double' items. I bought those items to trade for other Rory items I don't have. All these items are for sale now.
Be free to ask for other Rory LP's , CD's , or magazines etc.
email : buis@zeelandnet.nl
(note: buyer pays shipping costs)
There are no prices mentioned. Rory said :
"Give Me An Offer I Can't Refuse"
(Loneshark Blues)
For offers..mail me..buis@zeelandnet.nl or send a private message via Facebook.

THE LISTS OF RORY GALLAGHER CDS WILL FOLLOW SOON.

I've got hundreds of LP's for sale! Jazz, Pop , Rock , Blues , Reggae , Country. Ask for lists.