Gino and Big Bands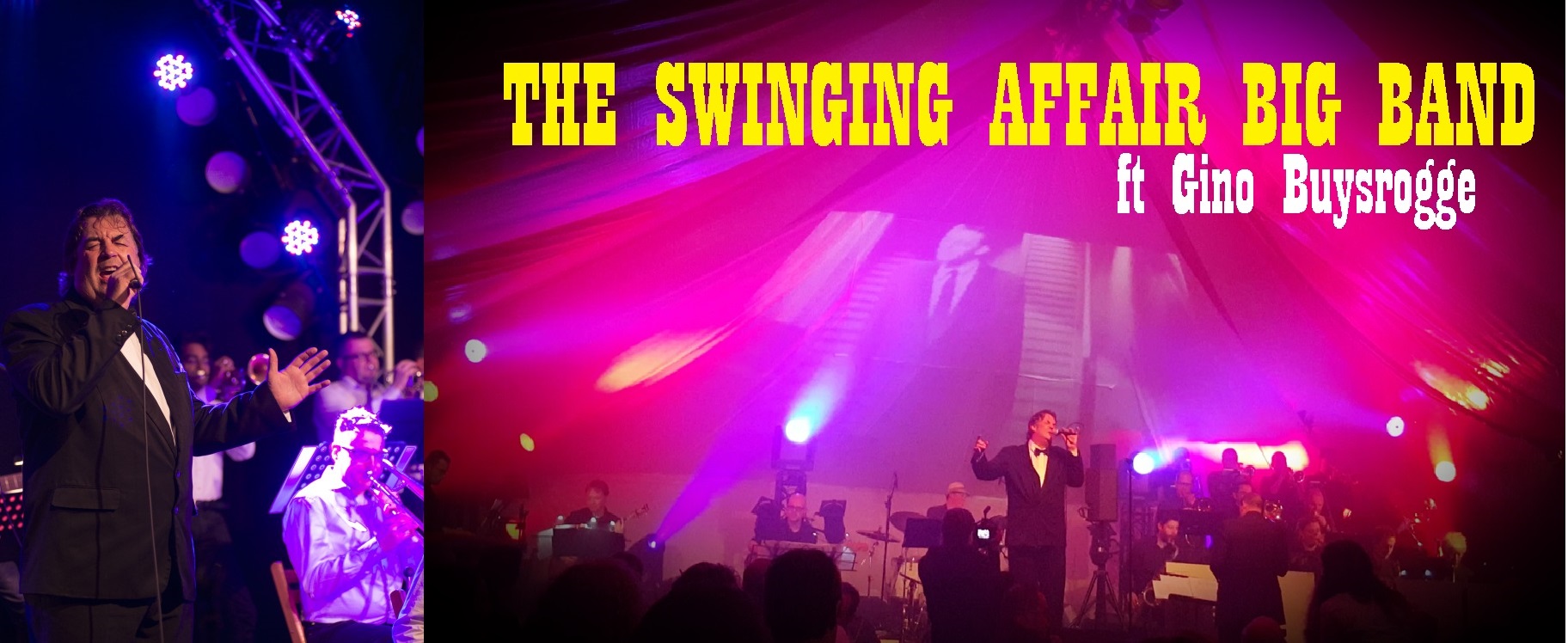 Gino loves to sing in a Big Bands. Inspired by Frank Sinatra and Georgie Fame. He was involved with the formation of the Swinging Affair Big Band and stayed with this Big Band for a few years.
On other ocasions Gino sang and played guitar with other Big Bands as well.
The Frank Sinatra Tribute Concert was captured on CD.
In the ninetees Gino played in the belgian band Nightshift. They used to play with a 3-piece horn section. Gino loved it.
The forthcoming CD "Surrounded By Blues" shows Gino's love for old 50's , 60's Rhythm and Blues songs from a band with horn section.